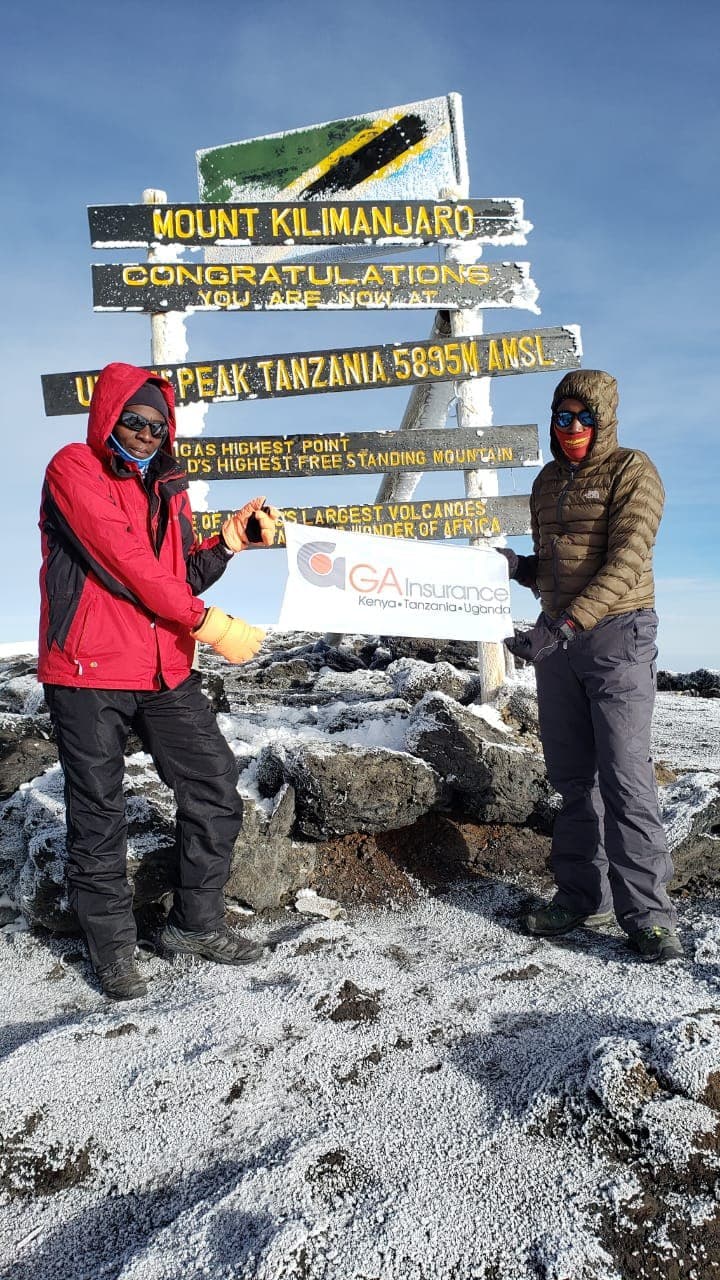 Bundus was pioneered to encourage fellow colleagues at GA to explore, unwind and bond through hiking activities.
Started in 2019, the Bundus have done countless hikes all over the country, notably  Ngong hills, Longonot, Kilimambogo and various peaks in the Aberdares e.g. Elephant hill, Mt. Satima, Mt. Kinangop, Rurimeria, Table mountain, just to mention a few.
Enjoy their journey leading to the Mt. Kilimanjaro hike below;
Elephant Hill in the Aberdares – 3,700 M above sea level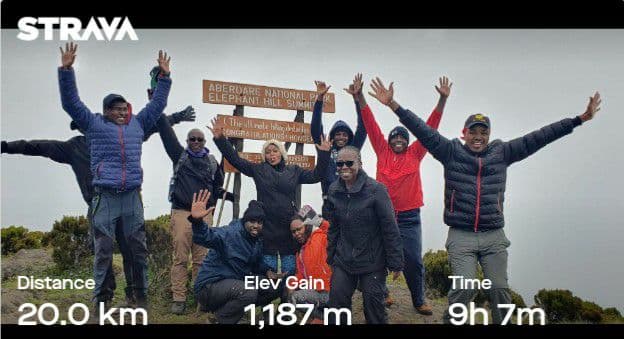 Rurimeria in Aberdares – 3,860 M above sea level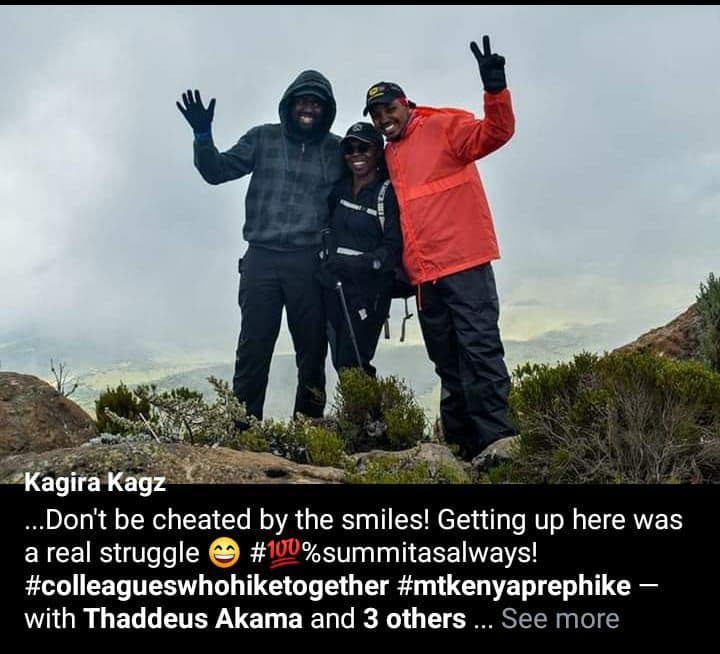 Ngong Hills – 2,460M above sea level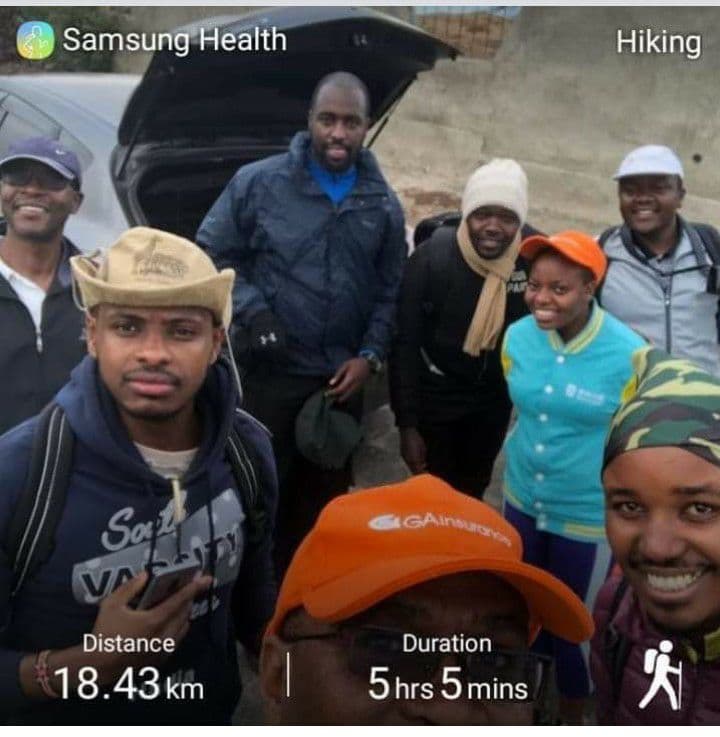 Mt Longonot – 2,776 M above sea level
Mt Satima – 4,001 M above sea level
GA Insurance team at the top of Mt Satima – 4,001 M above sea level
Mt Kenya – 5,199M above sea level
The climax for the team was the ascent to Mt Kenya with successful climbs in 2019,2020 and 2021, where the GA flag has been fortunate to be flown at the highest point in Kenya.
Mt Kilimanjaro – 5,895 M above sea level
The Bundus did it again in May 2021 where they conquered Mt. Kilimanjaro which is 5,895 M above sea level.
Disclaimer:
The opinions expressed in this publication are those of the author. The full information of the cover is contained in the policy document. The designations employed in this publication and the presentation of material therein do not imply the expression of any opinion whatsoever on the part of GA Insurance concerning the legal status of any country, area or territory or of its authorities, or concerning the delimitation of its frontiers.